Agricultural Development Strategies: the Saudi experience
The role of agriculture to enhance food security, alleviate poverty and promote economic growth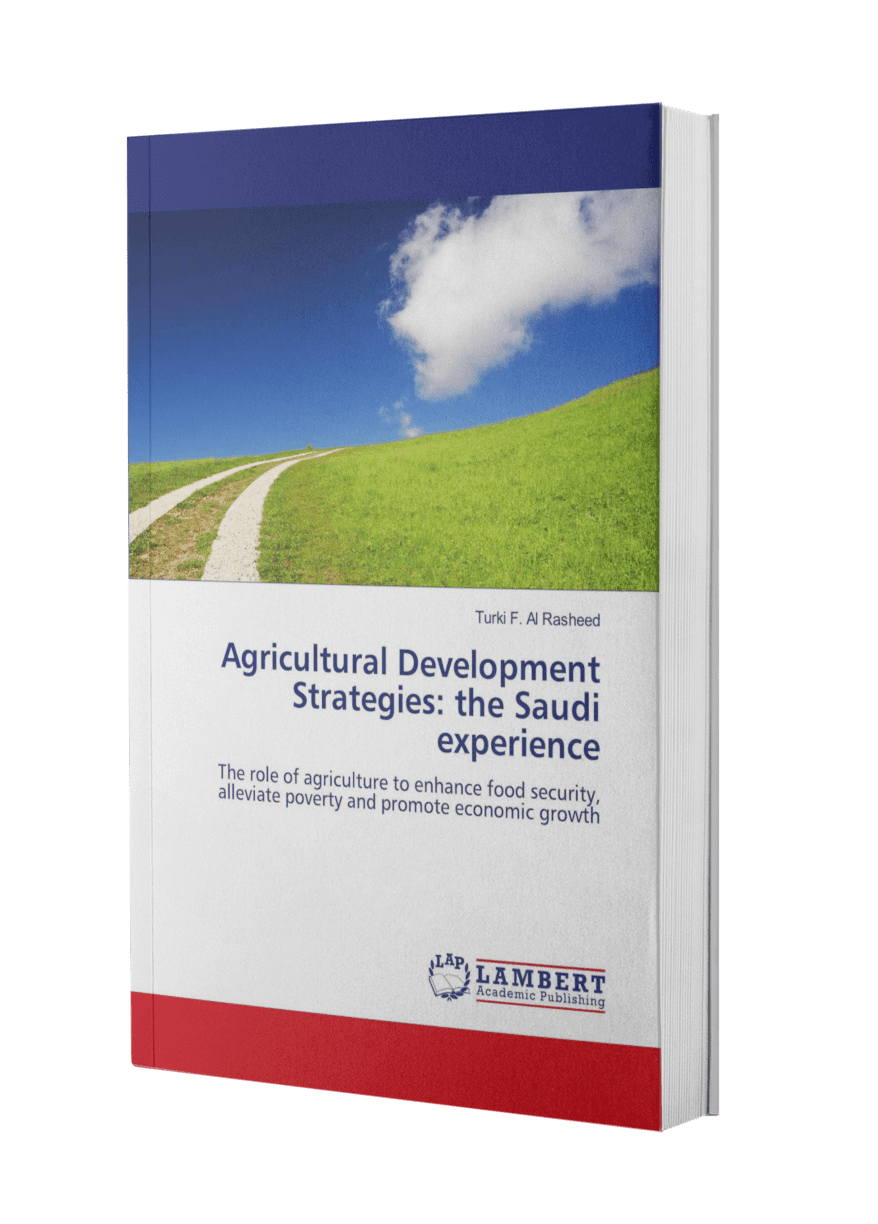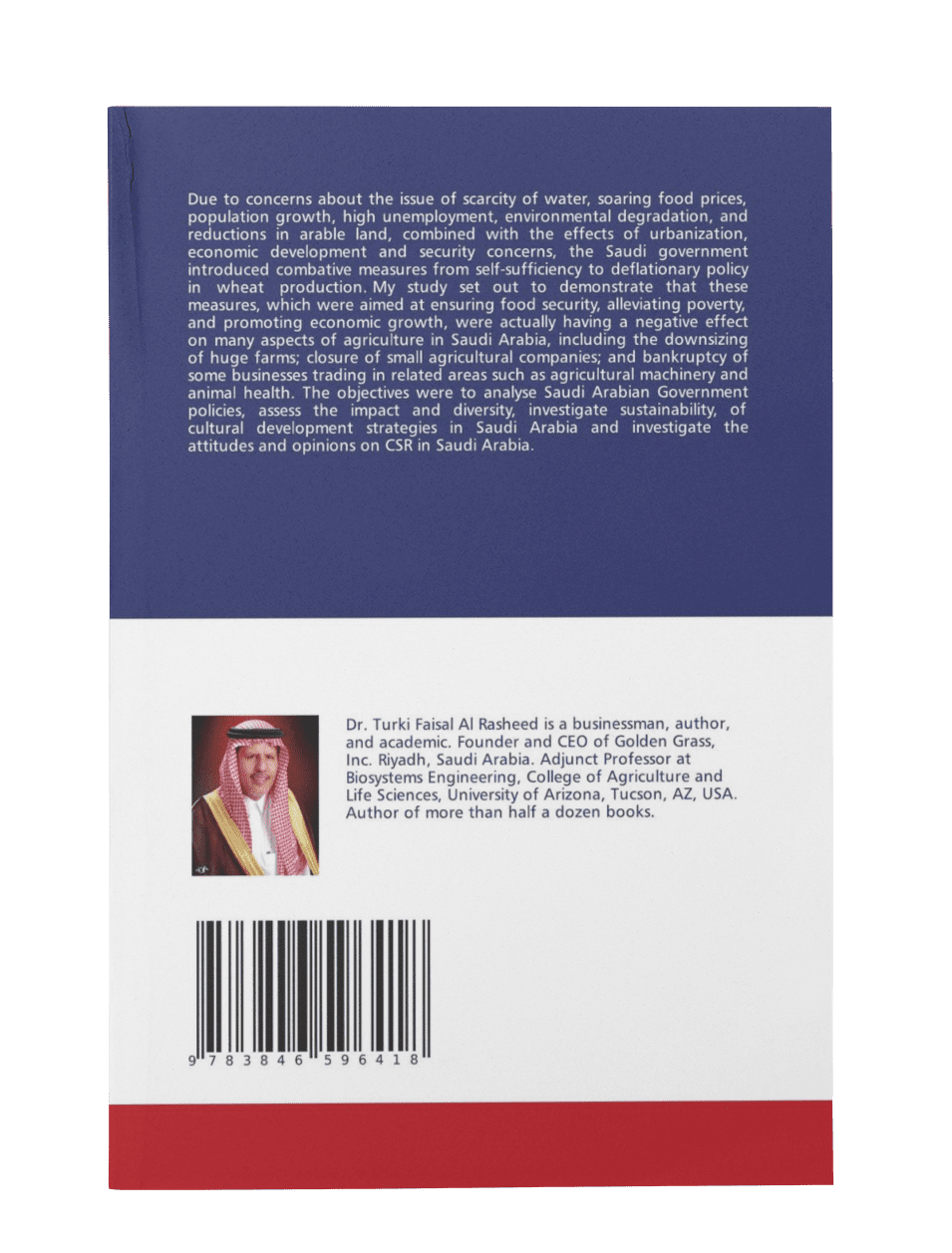 Due to concerns about the issue of scarcity of water, soaring food prices, population growth, high unemployment, environmental degradation, and reductions in arable land, combined with the effects of urbanization, economic development and security concerns, the Saudi government introduced combative measures from self-sufficiency to deflationary policy in wheat production. My study set out to demonstrate that these measures, which were aimed at ensuring food security, alleviating poverty, and promoting economic growth, were actually having a negative effect on many aspects of agriculture in Saudi Arabia, including the downsizing of huge farms; closure of small agricultural companies; and bankruptcy of some businesses trading in related areas such as agricultural machinery and animal health. The objectives were to analyse Saudi Arabian Government policies, assess the impact and diversity, investigate sustainability, of cultural development strategies in Saudi Arabia and investigate the attitudes and opinions on CSR in Saudi Arabia.
Dr Turki Faisal Al Rasheed is the founder and CEO of Golden Grass, Inc based in Riyadh, Saudi Arabia.
An Adjunct Professor at the Bio-systems Engineering, College of Agriculture and Life Sciences, The University of Arizona, Tucson, Arizona, USA.
Author of more than half a dozen books. Currently working on Sustainable Agricultural Development Strategies book.
Wrote numerous articles on national security, sustainable agriculture, food security, sustainable development, political economy and strategic management.
My statement is: Sustainable Agriculture will enhance food security, alleviate poverty, promote economic growth and achieve national security.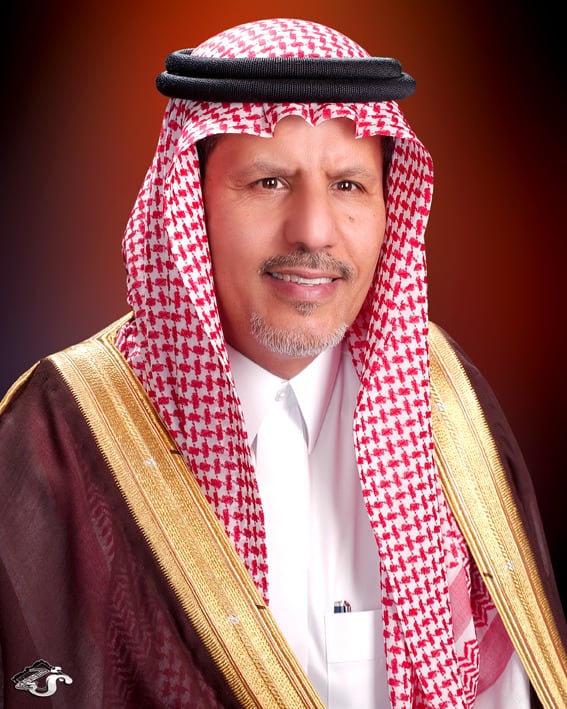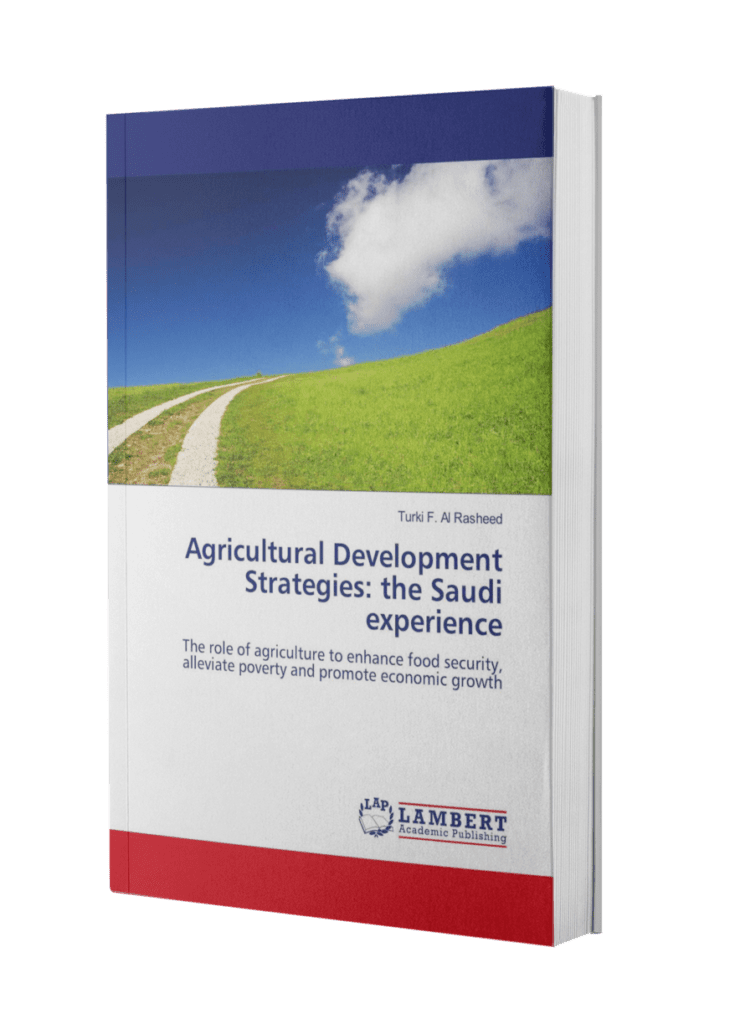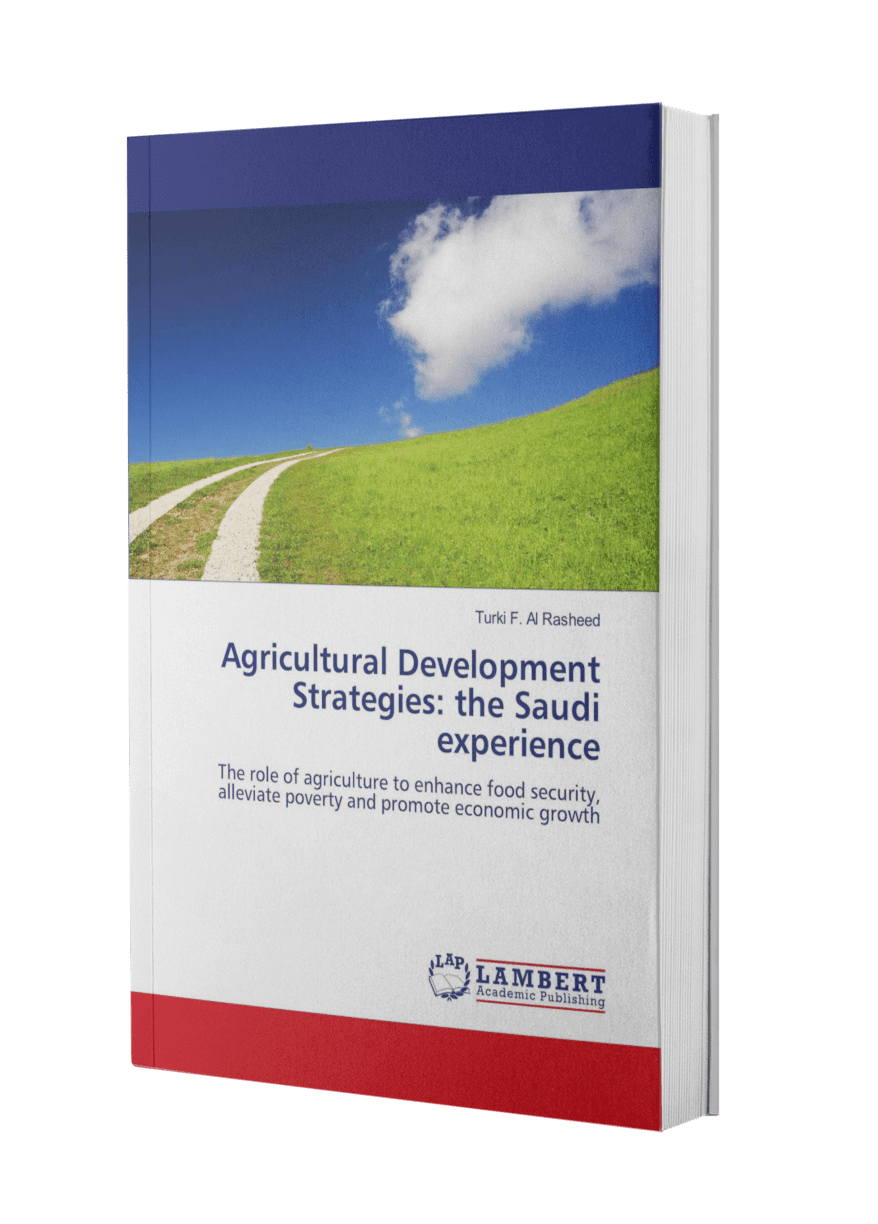 YES, I want to buy this book!
Click on the button below: