Interview with
Nicholas Anthony Othieno-Abinya
Author of the book "Shadow in Perpetuity"
Published on 2019-12-04
Publishing House: LAP LAMBERT Academic Publishing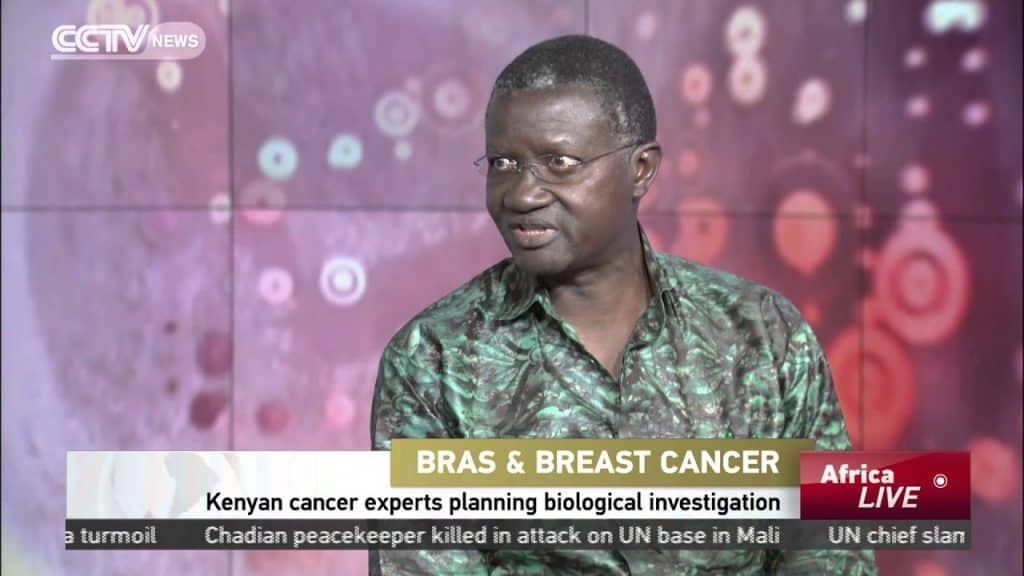 1. First of all, we wish to thank you for taking your time for this interview. What encouraged you to author this revealing publication "Shadow in perpetuity"?
As you probably know, cancer is very common all over the World, and carries very high case fatality rates, with high rates of morbidity and collosal cost of treatment. High-income countries have made great strides in early detection and treatment of cancer whereas in low-income countries, personnel and facilities required to face the cancer challenge are still majorly lacking. Governments in these countries are trying to give false impression that they are doing something about it, yet the methods adopted are more window dressing than real and will not help the population. Matters are made worse by local quacks and foreign experts who give false impression that they have easy solutions to the problem, thereby exploiting people who are desperately looking for ways out of their predicaments. There is also the elements of greed by practitioners and the pharmaceutical industry which make cancer care by and large unaffordable to most citizens in low- and mid-income countries. These need to be addressed.
2. Tell us more about you. Where are you from and why you decided to (re)publish the book?
I am a medical oncologist currently in private practice at the Nairobi Hospital, having retired from the University of Nairobi. This book was supposed to have been launched at the University of Nairobi on 31-03-2020 but then COVID-19 occasioned a lockdown. Later on it was noticed that further editing of the book was necessary. We added more pictures, and this has made the reading a lot more interesting.
3. What is the feedback on your publication so far?
Few people who have read the book, mainly my relatives in America have told me that they found it interesting.
4. What authors do you like to read? What book or books have had a strong influence on you or your writing?
'Cancer Ward' by Alexandr Solzhenitsyn gave me a lot of insight into life as a whole. The word "perpetuity" is derived from that book "exile in perpetuity" referring to people who were exiled for life during Joseph Stalin's Russia.
5. It is part of our business concept to actively look for new authors. What was your first reaction when you received our proposal to publish your academic work with us?
A colleague of mine, Dr. Joseph Aluoch who had published his work with you was the one who gave me the introduction.
6. Any last thoughts for our readers?
Patients with cancer need sympathy and understanding from all of us, not exploitation. Honesty is of utmost importance, whether from practitioners or policy makers. Cancer is not one disease, some are curable while others are very difficult. Afflicted by this disease, one should stick to tested therapies, and at the same time seek the hand of the Creator in holding their hands through the cancer journey.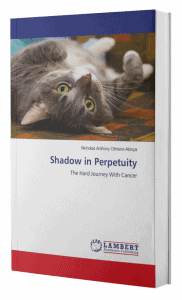 The Hard Journey With Cancer
Cancer has in recent times acquired an eerie omnipresence in the minds of our countrymen as they see all kinds of personalities, big and small go down with the disease. Many of those affected, particularly those with financial muscle run abroad for treatment unreferred, by and large deluding themselves that that way they are outpacing the witty crab. Some jump from one practitioner to another, and from one centre to another in search of the solution. They are at the centre of the universe and must shake off the little dirt sprinkled on them by the crab. One thing they are oblivious to is that cancer therapy is a long haul and cures are rare after four weeks of treatment abroad. The talks of 'we have cured you' are mere traps meant to entice even larger numbers.There are also those who resort to alternative therapies in the hope of avoiding conventional treatments like surgery, radiotherapy, chemotherapy, molecularly targeted therapy or immunotherapy.