Interview with
ADRIAN DAVID CHEOK
Author of the book "POPULISM AND ECONOMIC NATIONALISM"
Published on 2021-08-20
Publishing House: LAP LAMBERT Academic Publishing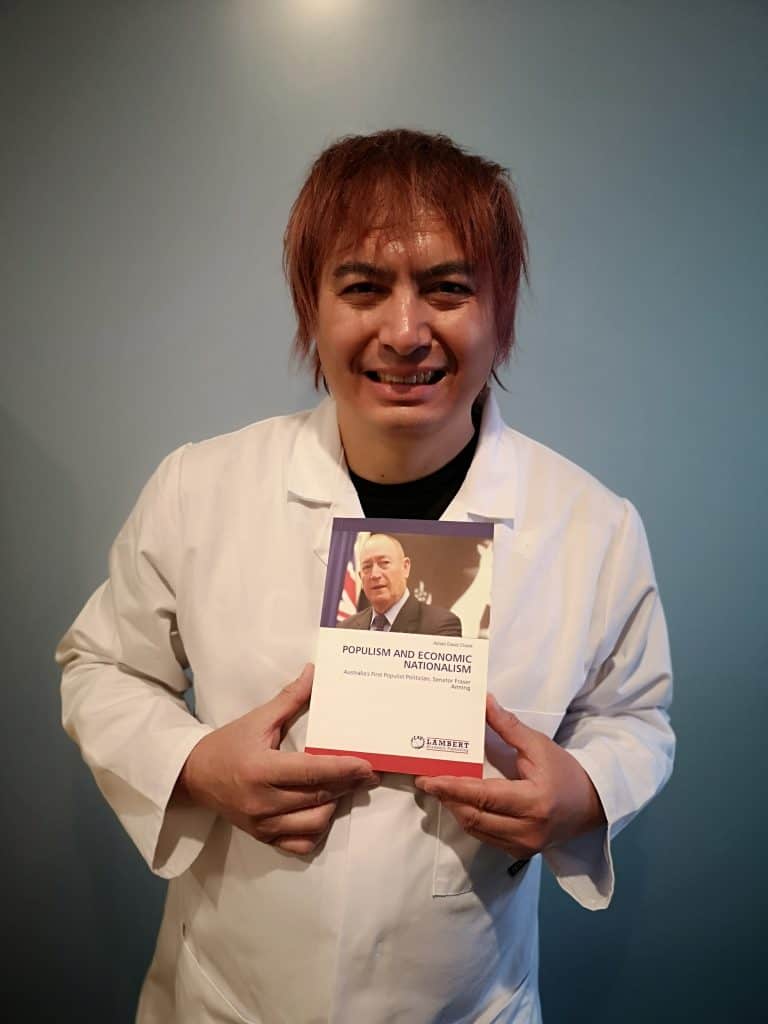 1. First of all, we wish to thank you for taking your time for this interview. What encouraged you to author this revealing publication "POPULISM AND ECONOMIC NATIONALISM"?
In the great financial crash of 2008, I realized that we have reached a new era in society. The common women and man realized that the political and economic elites were not looking after their wellbeing. A new era of society was dawning, which was about bettering the common person. Thus we saw Braxit, Trump, and Anning. I thought this was critical for everyone to understand and this led me to write the book.
2. Tell us more about you.
Adrian David Cheok AM is Full Professor at i-University Tokyo, Director of the Imagineering Institute, Malaysia, Visiting Professor at Raffles University, Malaysia, Visiting Professor at University of Novi Sad-Serbia, on Technical faculty "Mihailo Pupin", Serbia, Faculty of Ducere Business School, and CEO of Nikola Tesla Technologies Corporation. He is Founder and Director of the Mixed Reality Lab, Singapore. He was formerly Professor of Pervasive Computing, University of London, Full Professor and Executive Dean at Keio University, Graduate School of Media Design and Associate Professor in the National University of Singapore. He has previously worked in real-time systems, soft computing, and embedded computing in Mitsubishi Electric Research Labs, Japan. In 2019, The Governor General of Australia, Representative of Her Majesty the Queen Elizabeth II, has awarded Australia's highest honour the Order of Australia to Adrian David Cheok for his contribution to international education and research.
3. What is the feedback on your publication so far?
Senator Anning has huge support as a populist politician. The feedback I have been getting is that people are extremely interested in his life, philosophy, and political science.
4. What authors do you like to read? What book or books have had a strong influence on you or your writing?
'Cancer Ward' by Alexandr Solzhenitsyn gave me a lot of insight into life as a whole. The word "perpetuity" is derived from that book "exile in perpetuity" referring to people who were exiled for life during Joseph Stalin's Russia.
4. What authors do you like to read? What book or books have had a strong influence on you or your writing?
I don't have any particular favorite author. I normally read non-fiction, such as in the area of technology and history. I think the greatest book that influenced me is the book "The Art of Electronics"
5. It is part of our business concept to actively look for new authors. What was your first reaction when you received our proposal to publish your academic work with us?
I was very happy to publish with a prestigious press such as Lambert Academic Publishing, who have been so supportive.
6. Any last thoughts for our readers?
Hope you enjoy reading my book!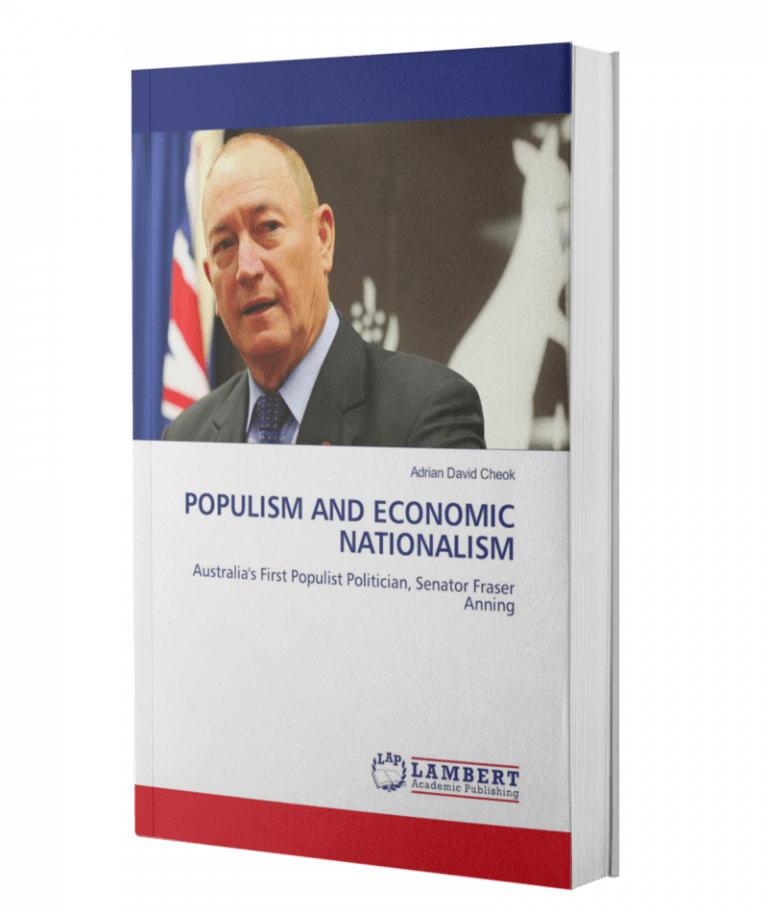 POPULISM AND ECONOMIC NATIONALISM
Australia's First Populist Politician, Senator Fraser Anning
This book explains the worldwide phenomenon of populism and economic nationalism, through a thorough and detailed study of Australia's first populist politician, Senator Fraser Anning. Through an examination of his life, political views, and philosophy, we obtain a deep understanding of populism and economic nationalism. The reader will also obtain never before known insights into the workings of the Senate, and Senator's views and actions.