* This video was originally produced in German language. Click on "CC" to set subtitles to English.
WHAT AUTHORS SAY ABOUT US
"I recommend Lambert Academic Publishing based on my favorable experience in the production of my book "On Language and Value in American Speech" (2019). All of the stages leading up to and including printing were dealt with expeditiously by my editor Alina Andriuta, who could be counted on at each point for a fulfilment of the task at hand. All in all, I was very pleased with Lambert AP."
I thank Blessed Hope Publishing and MoreBooks! for enabling and facilitating its publication. They made a great project that I had been contemplating for years possible, thanks.
I want to thank Lambert publishing company for granting my work the opportunity to be published as a book and shown to the whole world my contribution to knowledge and development. Also, is my prayer that Lambert publishing company will continue to expand and grow higher and higher in its fields of endeavours.
This publishing house does not leave the author to her own devices, and the editor accompanies you throughout the process, keeping you informed and taking into consideration the specific requirements of the author. I am grateful for this experience and hope to "meet" you again in other books.
I was impressed with the efficient and well-conceived process used by LAP Lambert Academic Publishing for creating books. I also found the editor to be quite helpful. I would recommend LAP to anyone interested in publishing a high-quality document quickly and easily.
"Exquisite! My sincere gratitude to Ms Parascovia Petrachi for her responsive dedicated support to ensuring that the process of publishing was accomplished within the set timeframe."
Fue una grata experiencia publicar este libro con la Editorial Académica Española (EAE), destacan su seriedad, pulcritud y profesionalismo, entonces a los lectores ahí va un texto para los interesados en temas de política, filosofía y similares..vale la pena.
Eu que agradeço, imensamente, o lindo trabalho de vocês. Aproveito para informar que os livros já chegaram a minhas mãos. Adorei vosso trabalho e envio a foto em anexo como um testemunho de minha felicidade. Obrigado à senhora e a todos da JustFiction! Edition por esse sonho realizado. Saudações cordiais do Japão.
Foi muito gratificante trabalhar com as Novas Edições Académicas na publicação do meu livro. (...) O relacionamento com a editora pautou-se por um respeito mútuo em todas as fases do processo de edição deste livro que considero um contributo para a reflexão sobre a importância da Bioliteracia dos alunos do ensino secundário.
Thank you for the great opportunity to publish with Lambert Academic Publishing, and for the exclusive offer. I am very happy to see my book published, and the artist Fidel Micó also acknowledges this publication, because few people know about his carrier and extraordinary artworks. I don't know about any other publisher offering these kind of valuable opportunities for writers. It is really great! Thank you once again!
I WOULD LIKE TO EXPRESS MY GRATITUDE TO OMNISCRIPTUM GROUP FOR THERE FLEXIBILITY, CARING AND SUPPORT OFFERED TO ME TO PUBLISH A BOOK OUT OF THE MILLIONS OF AUTHORS IN THE WORLD. THIS IS VERY ENCOURAGING AND MOTIVATING TO WRITE MORE BOOKS IN THE NEAR FUTURE AND SAME TIME IT IS A VERY GOOD EXPERIENCE TO UNDER GO. DESPITE ALL THE BOOK PUBLISHING PROCESS, THE AUTHOR STILL REMAIN THE SAME AND THEIR COPY RIGHT WHICH IS THE BEST PRACTICAL AND MODERN WAY OF PUBLISHING. I AM GRATEFUL ONCE MORE TO BE PART OF LAMBERT ACADEMIC PUBLISHING (LAP).
Free-of-Charge Publication
Our authors can enjoy a 100% free-of-charge publication of their manuscript.
Trend-setting print technology
We use eco-friendly and market needs oriented distribution methods.
Fast, cost efficient and meeting the demands. Benefit from the innovative print to order technology!
Throughout the whole publishing process, a dedicated consultant remains at our authors' service for assistance.
Fair book pricing strategy
Our authors are offered a unique and optional opportunity to influence the book's selling price on the market before the book's release.
OmniScriptum Loves its Authors!
With over 300,000 titles out on the market, more than 250,000 authors worldwide are part of the OmniFamily.
OmniScriptum cares. We go to the farthest reaches of the planet to acquire and spread knowledge, unbounded.
We are in close contact with our authors to cater their needs, to help them on their way to publish and market their book.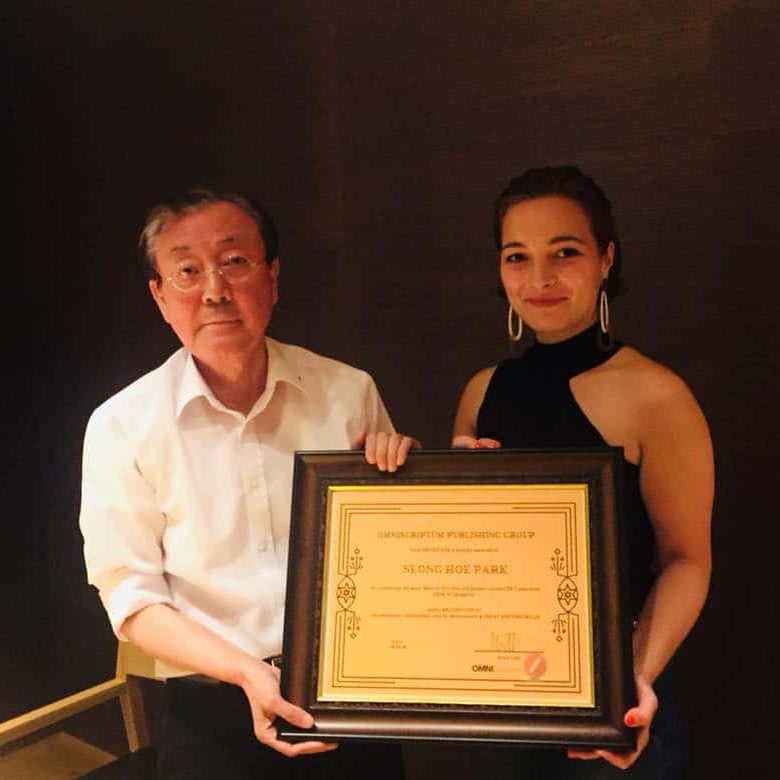 Publishing a book with us is special, and a personal achievement for every single one. It's a reward for every author!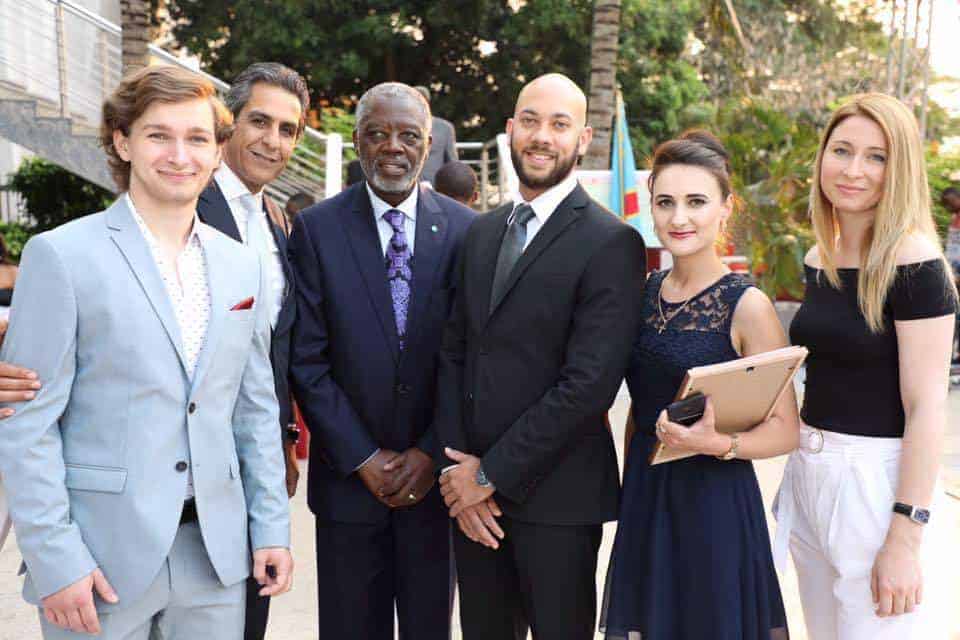 When authors need our personal support and presence, we go there. Like here, where we went to assist a book launch of our author, His Excellency Elwis Mutiri wa Bashara. in the DR Congo.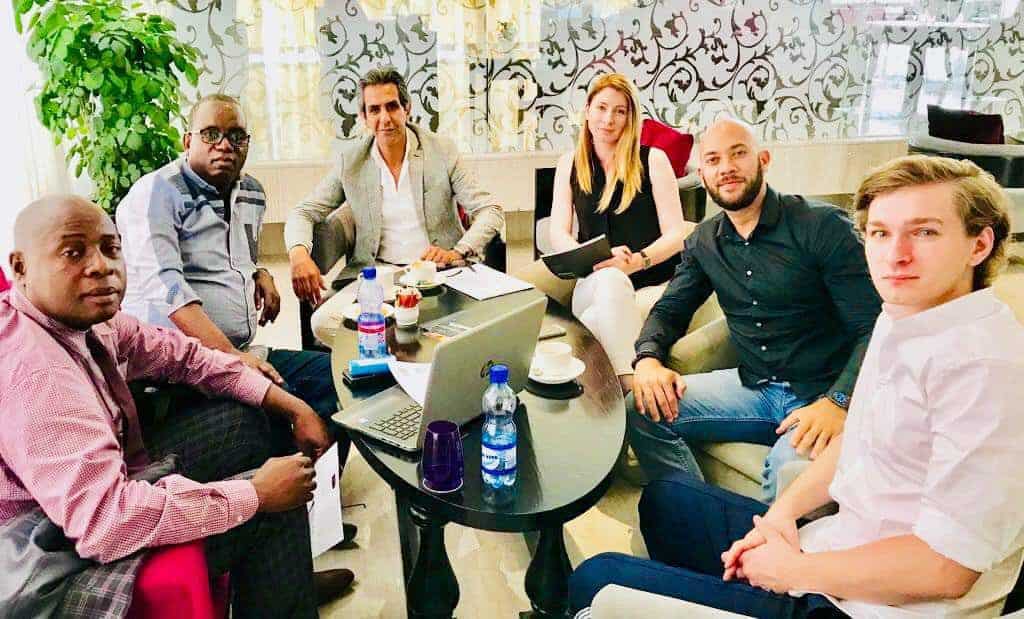 You call, we come. Discussing marketing strategies or launch campaigns, OmniScriptum will gladly heed your call.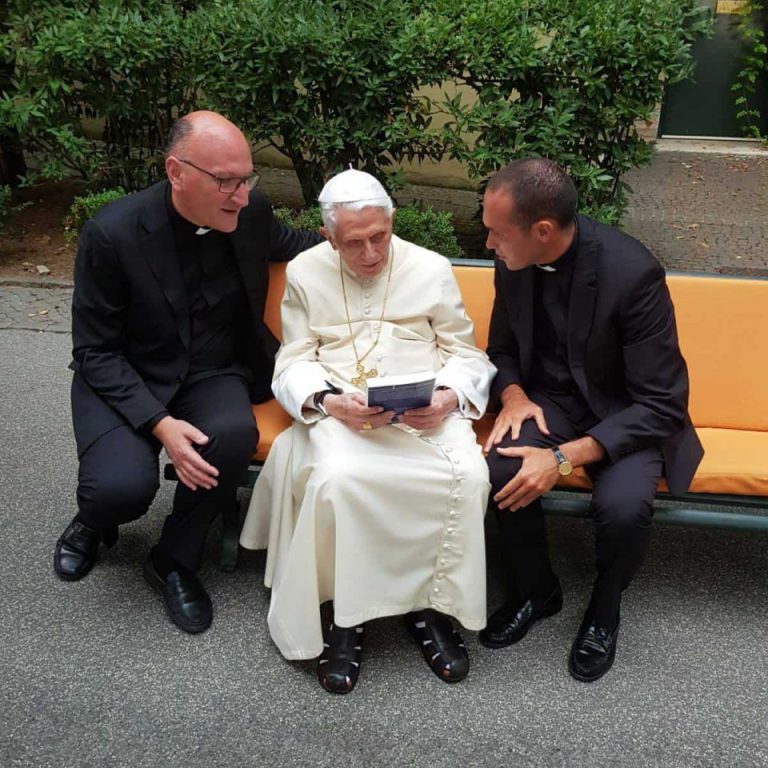 Marketing ist not only about selling the book in a store. It's building a reputation, it's making a book known. Like here to Pope Benedict XVI. Yes, that's one of our books! Find it here.
We are cooperating with worldwide operating distributors Amazon and Lightning Source as well as with local distributors in already 40 countries as of yet. Our well developed distribution network guarantees a continuous and worldwide marketing of your book.
Morebooks - Our Affiliate Shop
The OmniScriptum group has its own affiliate Shop. Through MoreBooks!, our authors and our distributors can benefit from special discounts, offers and shipping options all across the globe. MoreBooks! has no borders, we deliver worldwide!
We have many more distributors worldwide.
Click here to see the complete list of distributors.
OmniScriptum covers a vast range of brands, giving authors the opportunity to publish their work throughout a wide selection of genres and languages – worldwide, free of charge.
Whether you are a graduate, a fiction author or a blogger – any author can find the right publisher with OmniScriptum.
browse through our brands
Just scroll down or choose a publishing field below
The Akademikerverlag's publishing program focuses on academical works accredited by German, Austrian and Swiss universities.
The publisher Editorial Académica Española showcases exclusively academic works (such as Master theses) written by Spanish-speaking authors.
Edizioni Accademiche Italiane publishes scientific works such as Bachelor and Master theses written by Italian authors.
Éditions universitaires européennes publishes scientific works and treatises in French language.
Novas Edições Acadêmicas is our publisher for scientific works written in Portuguese. Its books are not only interesting for Portugal, but also for the South American market.
Noor Publishing provides high-quality academic publishing in Arabic countries. Noor publishes academic works in Arabic, French and English languages.
The Presses Académiques Francophones' catalog consists of doctoral theses, dissertations and research projects produced by universities of the Francophone community.
Palmarium Academic Publishing's portfolio targets doctoral and postdoctoral dissertations brought forth by Russia's and post-Soviet states' universities.
Editorial PUBLICIA's book catalog presents doctoral dissertations, habilitation treatises and scientific researches in Spanish language.
The publisher Scholars' Press is entirely dedicated to the publication of dissertations, habilitation treatises, research projects and proceedings written in English.
Südwestdeutscher Verlag für Hochschulschriften publishes dissertations, postdoctoral theses and research treatises authored in German.
The Saarbrücker Verlag für Rechtswissenschaften's catalog features dissertations, habilitation treatises, commentaries, celebratory writings, textbooks, research projects as well as jurisprudential proceedings written in German language.
Academic treatises written in Polish are targeted by Wydawnictwo Bezkresy Wiedzy.
Shams publishing is focused on novels, short stories and poetry in French and Arabic language.
Novel Publishing Concepts
German, English, French, Spanish, Russian
With Bloggingbooks, events and information, that are presented in a chronological order on the internet, get a new dimension. We believe that blogs deserve being published! Bloggingbooks' portfolio features books in English and Russian.
Gear Up Publishing is the English publisher for those who made preparedness a way of life, to share their experiences, skills and knowledge, to those in need. And for people looking for ideas for their own survival of apocalyptic or disruptive world event, our publishing house is the right place to be.
Verlag Familienbande publishes a variety of books to coach young parents about upbringing and educating their children.
The Russian publisher Roditelskie Vstrechi dedicates its publishing services to family-life subjects, written by parents, for parents.
Nature, Wellbeing, Way of Life
Verlag Natur & Leben publishes books about country-life and nature for a German-speaking audience. Whether it be about recipes, gardening or decoration tips; advocates of the traditional lifestyle will find here the right publishing platform.
Francophone wellness enthusiats appreciate Éditions Vie's catalog which revolves around fitness and healthy lifestyle.
Many life stories are worth being told. Verlag Lebensreise's speciality is to give to exciting biographies a new life between two book covers.
Hakodesh Press publishes manuscripts dealing with Jewish culture in Israel and in the Diaspora. We are interested in modern and historically oriented manuscripts, blog entries, and scientific works, personal reports as well as religious texts and sermons.
Just a Life is our brand to display personal and regional lived history in Russian language.
Politics and Current Events
Russian, English, French, Spanish, German
Democratic ideals are given a louder voice thanks to Dictus Publishing which publishes various political manuscripts in English, French, Spanish and Russian.
Hispanophone journalists can revive yet unpublished manuscripts with Editorial Redactum.
Trainerverlag serves the German market with manuscripts specialized in coaching, guidance, training and mentoring.
Al-ilm's aim is to help spread information and knowledge about Islam by publishing the writings of islamic scholars and ulemas in book form internationally.
Blessed Hope Publishing dedicates its publishing services to manuscripts written on Christianity by anglophone and hungarophone priests, pastors, reverends, apostles, evangelists and missionaries.
Credo Ediciones brings forth Spanish books exploring the Christian theology.
Sanktum Publishing fosters the understanding of the Christian faith by publishing sermons, prayers, and religious essays in Russian language.
Éditions Croix du Salut promotes the Christian faith in francophone countries by publishing books written on a wide range of classical and contemporary issues in theology.
Edizioni Sant'Antonio targets an Italian-speaking audience seeking to deepen its comprehension of the Christian faith.
Fromm Verlag is consecrated for the publication of writings revolving around religion, spirituality, theology and life coaching. The Christian faith is the essence of its devotion and published titles.
OmniScriptum - Diversity and Innovation
The innovative procedure of Print-to-Order (PTO) brought many ideal technical requirements and was the perfect basis for OMS's business model. This new business model was at the time revolutionary in the mostly conservative publishing landscape and was therefore critically recognized. In fact many competitors were sceptical towards the "mechanization" of the book as a cultural asset. The advantage of the most efficient, competitive and environmental friendly production of books was recognized soon. Today "Print to Order" is widely established and contributes considerably to the democratization of the bookmarket.
Hundreds of thousands of academic works are written each year – works of high quality and invaluable scientific value. An unimaginable treasure of academic knowledge which often is not yielded. The same applies for non-fictional and belletristic books. Only one of a thousand books are selected by "classical" publishing houses for their publishing program.
Additionally self publication is expensive and risky – without the professional assistance and a solid distribution network of a publishing house, many works disappear in the highly-competitive market. Authors therefore often end up being saddled with the costs.
Many of these publications are not recognised by potential readers at all. A big loss for so many talented authors, readers and the complete literary cultural scene.
OmniScriptum wants to compete against this drawback: thanks to the efficient, economic PTO-practice we can offer a completely free of charge publication service. Our authors receive a professional guidance without any financial risk. Not only technicalwise we bank on innovative ideas.
Since 2005 our publishing program was continuously expanded and internationalized – with the focus not only on academic works but also on a wider range of other successful and exciting imprints.One by one new offices were launched in Europe, Africa, South America and Asia to publish books in German, English, French, Russian, Spanish, Portuguese, Turkish, Hungarian, Chinese, and Scandinavian languages. Since mid 2016 titles in Arabic language can be found in the publishing program of OmniScriptum, too. Other languages will follow soon.
Meanwhile our publishing group incorporates more than 45 imprints. A staff of more than 200 motivated employees enable authors from all over the world to publish their books completely free of charge in different genres and languages. The internationalisation – particularly in the growing Asian and African market – as well as the further thematic diversification of the Publishing Group will be continued consequently.
Today OmniScriptum is:
a growing and dynamic business
groundbreaking, fast and multi-faceted
globally operating
motivated creative team
and an excellent and personal full-service
Innovation needs courage – that is why we keep on breaking new grounds in the future!
OmniScriptum company has gathered a wide range of publishers, imprints and markets under its roof. Similarly, It is like a house with many rooms – from a functional kitchen to a living room, play room, bedroom, and even an extravagant salon, everything is there. The same with our brands – being close to each other, every one has its own place and mission. All authors are welcome to our house, where we have a successful cooperation with people from different cultures, continents and religious orientation. We are glad to welcome everyone who would like to contribute and exchange his knowledge and ideas.
"I work for OmniScriptum...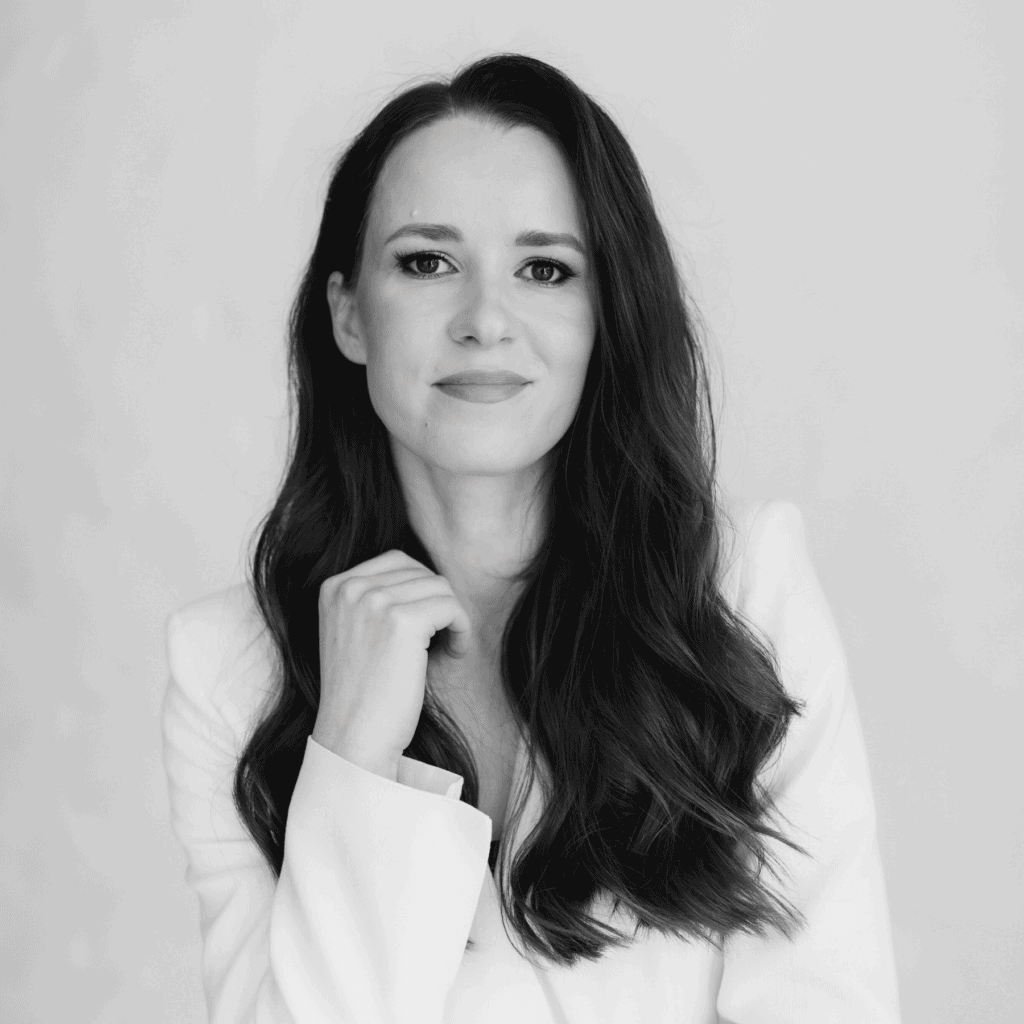 Ieva Konstantinova,
Chief Executive Officer (CEO)
... because I can grow and develop myself together with the company."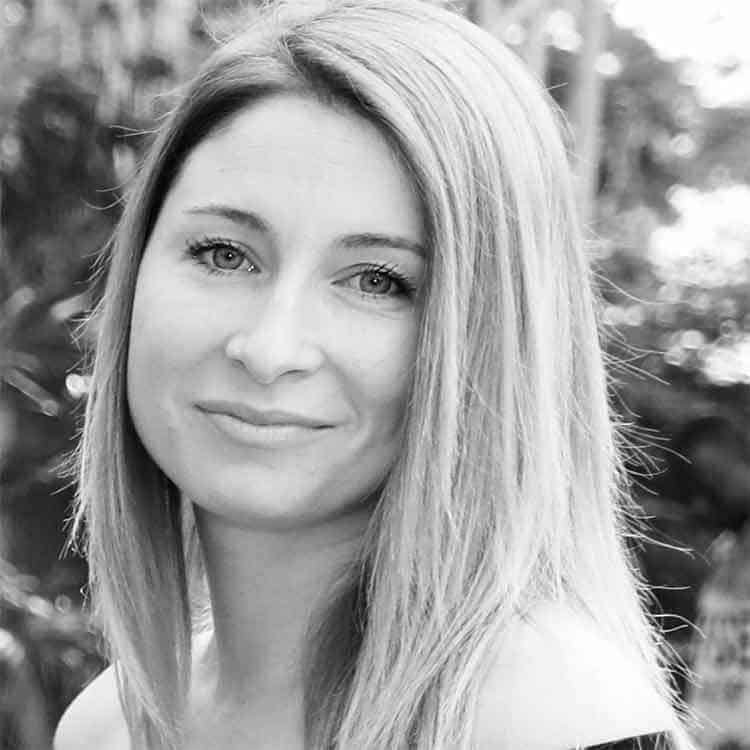 Aurora Jian,
Operations Manager
... because the world is bigger with OmniScriptum"
Once you get inside, OmniScriptum opens not just its doors, but also its soul. I have discovered new visions, different market approaches, opportunities… OmniScriptum is more than just a job, it's family. Here I met authors from different cultures and dove into the markets specifics.
Phil Collins said: "In learning you will teach, and in teaching you will learn." OmniScriptum is the key factor of widening my horizon by participating to the training process.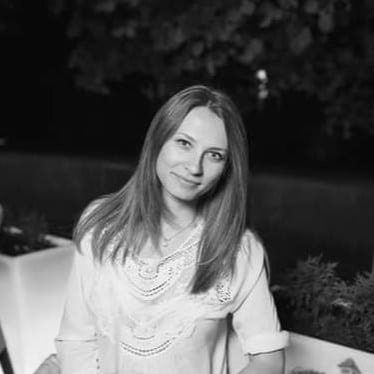 Victoria Ursu,
Managing Director
... because I can gain professional achievement.
My journey started in 2013 together with the creation of the new Italian publishing house.

Being part of this team offered me the possibility to: discover the publishing industry, meet interesting people and their diverse cultures, and develop my personal and professional skills.

Contributing to each published book is something special and unique to me.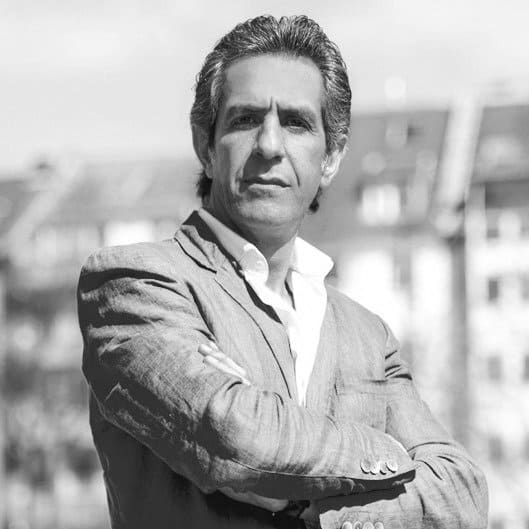 Taoufiq El Hajji,
Head of Business Development, Arabic countries
... because Visionary Thinking is a synonym for OmniScriptum."
After receiving Master's Degree in Finance and Management from the French business school (ESC) in Paris, I subsequently moved on to a number of positions in the M&A, financial consulting and fund management spheres.
Working on business development in OmniScriptum with the aim to open a new Arabic and Persian publishing branch is the most interesting and challenging position I have ever had in my career. Visionary Thinking enables OmniScriptum to be ahead of the curve. We always aim to expand our knowledge base to aid our understanding of the forces changing our world. In doing so, we can anticipate potential obstacles and to aid our authors with a useful position and response in the future.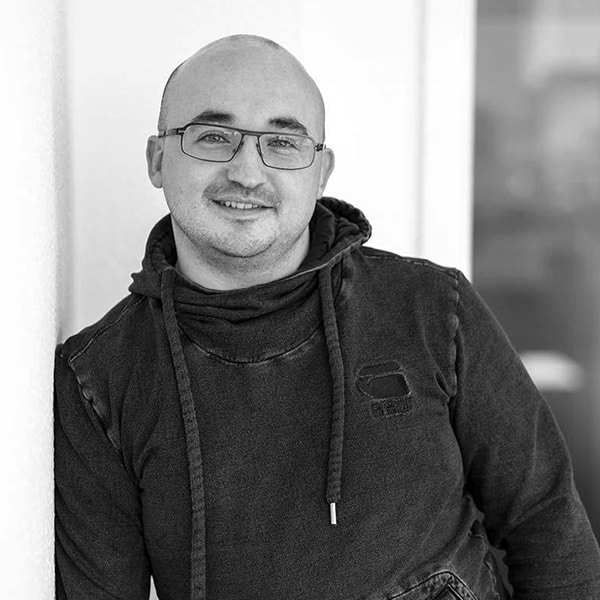 Christian Lallemand,
Chief Software Architect (CSA)
... because I love to build software."
Back in 2010 I was looking for a new challenge, and I found many of them at OmniScriptum. First I was hired as a developer to build a shop system. But after a few months, I got the chance to be the new chief developer, and I accepted this chance with gratitude. With my new job, I was not only responsible to contribute to the shop system, I had to find ways to realize all the software-based thoughts of our managers and editors. We've created a whole infrastructure around the publishing business to help our employees to find new authors, create, distribute and sell the products of OmniScriptum. I really love what we do and be part of the OmniFamily. I'm curious what the future will bring especially regarding new ideas popping up every day around the world. The company never sleeps.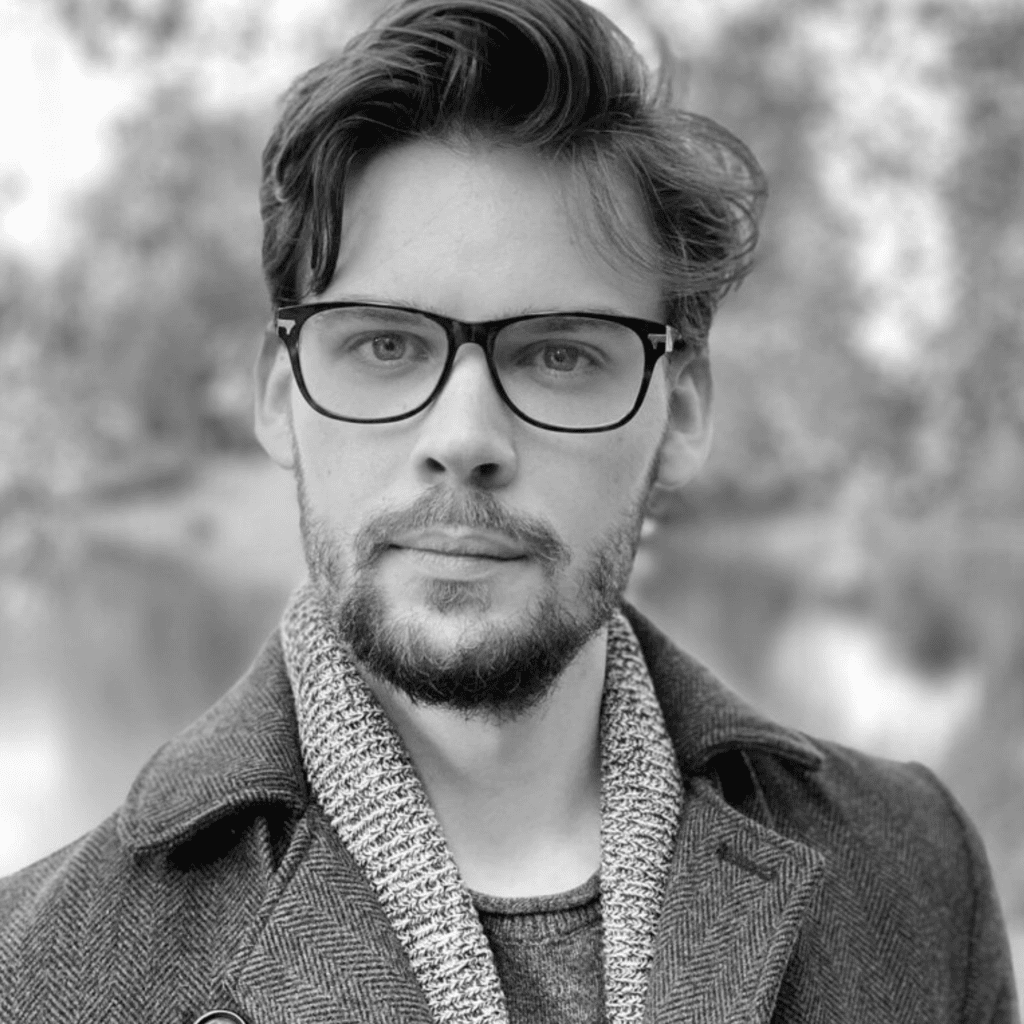 Reinis Rauda,
Business Development Manager
.. because I truly believe in the concept of OmniScriptum."
Working in the distribution department and being a part of a team that constantly has to find solutions to get our published titles as reachable as possible is and always will be a challenge, and that's the fun part—the job is never truly done; the work never truly stops. There are always new channels to explore, new partners to engage with, and existing ones to keep in touch with.
We're a company that does not shy away from being different and being more open about how we work. We're straightforward because we love what we do, and we've truly made an impact in the publishing industry for over two decades and for hundreds of thousands of authors. We've pushed the boundaries of what academic publishing means in the 21st century, and proudly so.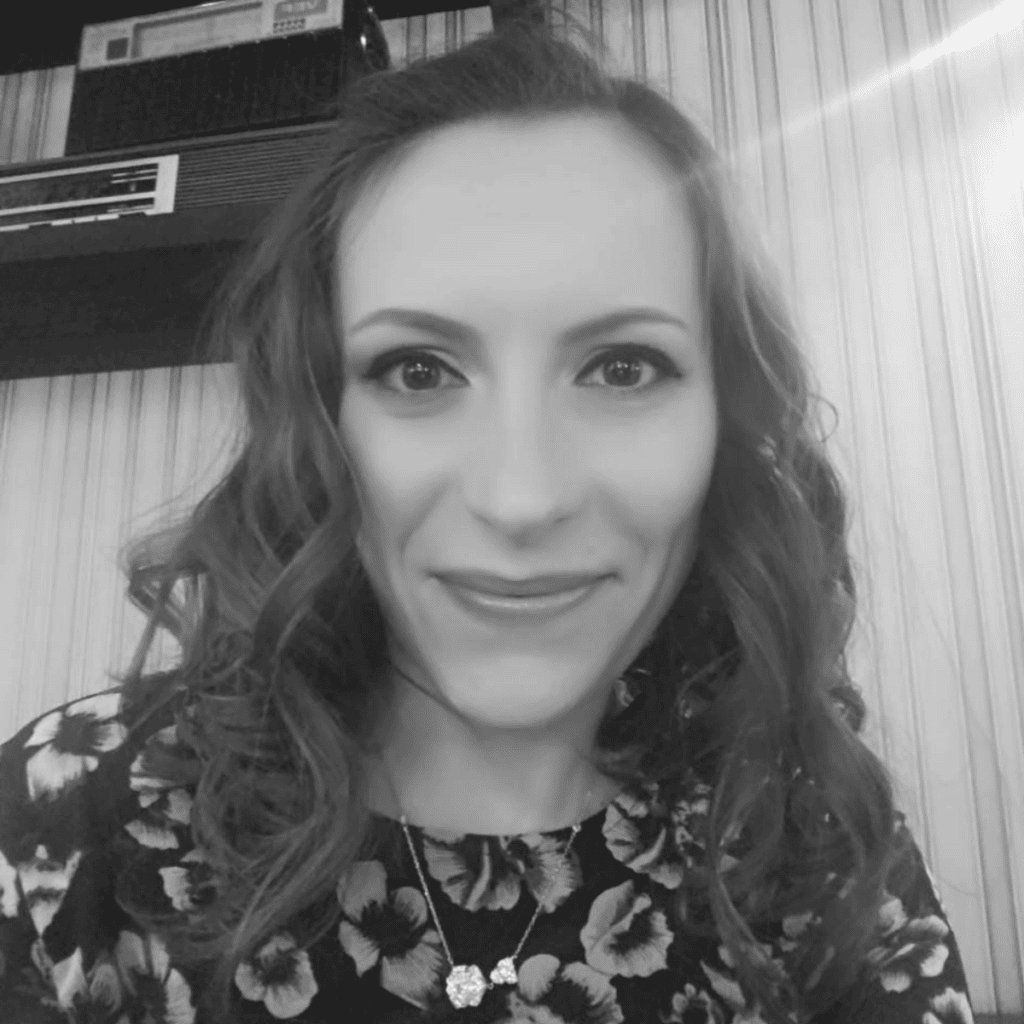 Elena Fulga,
Business Development Manager
... because development and professional achievements are essential for me."
Since joining OmniScriptum 12 years ago, I managed to understand that the company is one of a kind, a flexible and open-minded space where everyone is able to achieve carrier opportunities and much to learn from international experience.

The doors that opened OmniScriptum for me, has allowed me to be more confident, to achieve advanced professional level, to acquire unique experience and meet great colleagues and partners.
Working in Business Development is a never boring journey, it's a path to skillful job experience, cooperation and negotiations.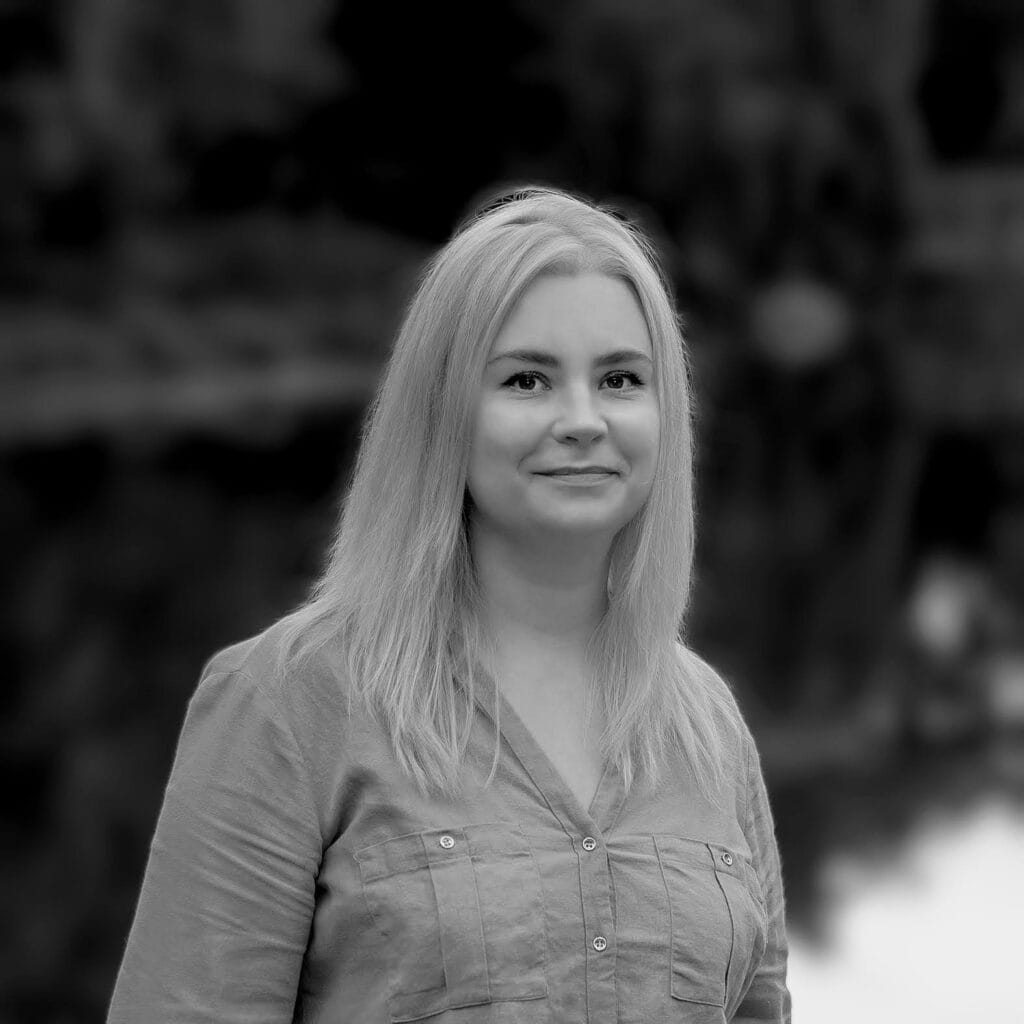 Galina Kurmeli,
Manager at Print management team
… because I know how. 🙂 "
Working at OmniScriptum for 12 years has been a blast! I started as acquisition editor in 2011, then after 2 years I moved to the Print Management Team. It helps much when you know how things work in different areas of the same company.
But it's not just about work, it's about constant challenges and atmosphere. We're a multicultural bunch, embracing diversity and even our furry friends. I mean, who doesn't love pet-friendly offices?
OmniScriptum is where fun, teamwork, and creativity collide. I'm proud to be a part of this company.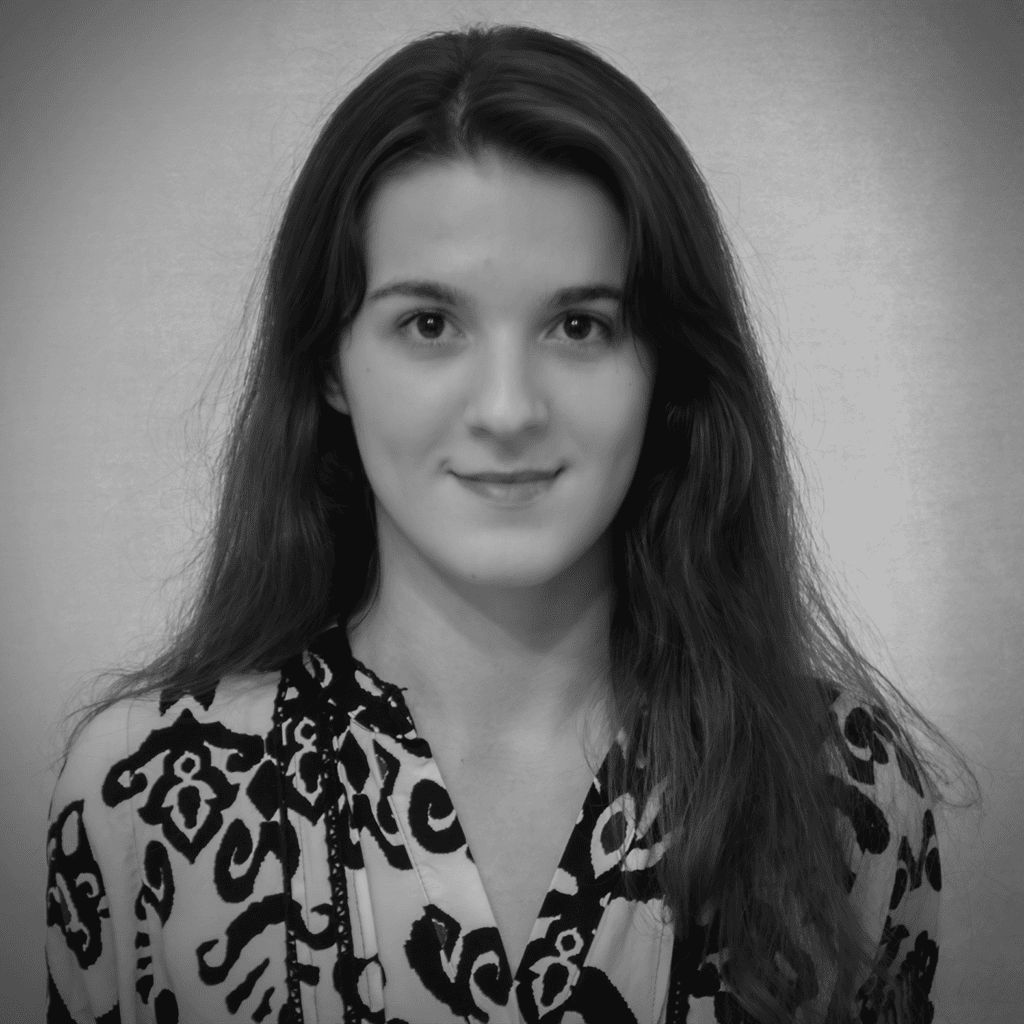 Diana Boboc,
Digital Marketing Specialist
…because I have the freedom to be creative
I'm passionate about working at OmniScriptum Publishing Group as a Digital Marketing Specialist because it offers a unique blend of creative freedom and dedication, that fosters productivity and collaboration.
In the realm of digital marketing, adaptability and innovation are paramount, and that's exactly what I find so appealing about my role here. The ever-evolving landscape of digital marketing keeps me engaged and challenged, and it's invigorating to be part of a team that constantly seeks new ways to make our publishing services and titles more globally accessible.
OmniScriptum's commitment to innovation, openness, and its significant impact on the publishing industry for over two decades aligns with my values and career aspirations.
It's time to Publish your Book
Choose the topic and brand under which you wish to publish your book with us, Upload your manuscript, get your book marketed worldwide!
Australia
ALS Library Services Pty Ltd
Belarus
Chebakov.com
IP Gnedko Nikolay Grigorevich
Bolivia
Editorial Master Bolivia
Sr.Libro de Hugo Richard Villanueva Lungasso
Acchini Libros
Libreria Medica Galenos
BOSNIA AND HERZEGOVINA
Brazil
Livraria Canuto
De Olho no Livro Distribuidora Ltda
Distribuidora Ltda
Octopos Comercio e servicos Ltda me
Livraria Multi SJ Campos
SBS – Special book services
Livraria Pandora
M.A. Pontes Editora e Distribuidora de Livros Ltda.
Freebook Comercio de Livros e Revistas Ltda.
Susanne Bach Comercio de Livros Ltda.
Bulgaria
Canada
Hachette Livre International
Chili
Miguel Concha S.A.
Duran San Martin Cia Ltda.
Juan Eduardo Troncoso Medina
China
China Educational Publications Import & Export Corporation CEPC
China Educational Publications Import & Export Corporation HEBF
ARBERT INT'L BOOK CO., LTD
Beijing Publications Import & Export Corporation Ltd. BPIEC
Beijing ZhongKe I/E Company
China Book Import Center
China National Publication Import & Export Corporation Shanghai CNPIECS
China National Publications Import & Export Corporation Guanezhou Branch
China National Publication Import & Export Corporation CNPIECS
China National Sci-Tech Information IMP.&EXP.
Corporation
China Publishers Services
Colombia
Ediciones EuroAmerica S.A.S
Ediciones Modernas Ltda.
Ediciones de la U
El Bibliotecologo
EUROLIBROS Ltda.
Promolibro
Distribooks
Mundo XXI Ediciones
Croatia
CZECH REPUBLIC
SUWECO CZ, spol. s.r.o.
Bohemian Ventures spol. s.r.o.
Megabooks CZ spol. s.r.o.
Intes
ECUADOR
Importext
Ediciones Valladolid
Libros & Libros
EGYPT
Dar Al Fajr
The Middle East Readers Information Center
Infinity Knowledge For Publishing & Distribution
France
Amazon.fr
Fnac.fr
AMALIVRE
TALION DIFFUSION SERVICES
LE NOUVEAU PONT
DawsonFrance
Librairie Dalloz
Le Monde en Tique
SIDE (Société Internationale de Diffusion et d'Edition)
Kitab-Liaison
Centre d'Exportation du Livre
Librairie S.D.D
Librairie Mollat
Hachette Distribution
GEORGIA
GERMANY
amazon.de
Koch, Neff & Volckmar GmbH (KNV)
Libri GmbH
G. Umbreit GmbH & Co. KG
HUNGARY
Book Station
Ronni Kereskedelmi és Kulturális Szolgáltató Bt.
INDIA
Researchco Book Centre
Sarat Book House Pvt. Ltd.
Shah Book House Pvt. Ltd.
Universal Book Shop
Indonesia
Putra Standards Pte. Ltd
CV Fenross Corporation
Iran
Vijehnashr Int Books & Journal Services
Italy
Libreria Cortina Torino
DAN Europe
Media Web di Allegra Gaetano
IVORY COAST
JORDAN
KAZAKHSTAN
Kenya
Korea
DAEJUNG TRADING COMPANY
Dasansogo Ltd.
Haksul Intelligence Co. Ltd.
Kyobo Book Centre Ltd.
Pan Korea Book Corp
Yeil Books
YOO REE Information Co.
Gisik Jungbo Co.
IBA Korea
LEBANON
LITHUANIA
Malaysia
Innowawasan Sdn. Bhd
Global Books Frontier Sdn Bhd

Book Channel Sdn Bhd
Mexico
Sistemas Biblioinforma
LSR Libros
Libros Libros SA de CV
Book Dealer Co. de México
Probooks
Ediciones Nanobooks
Libros Cinco Continentes S.A. de C.V.
Libreria Bonilla y Asociados SA De CV
Morocco
Librairie Papeterie Nationale
NETHERLANDS
INDEX Books
Academic Book Import
NIGERIA
NORTH AFRICA & FRENCH OVERSEAS TERRITORIES
Hachette Livre International
Pakistan
ALLIED BOOK COMPANY
Progressive International Agencies Pvt Ltd
Multi-Line Books
Iqra Book Agency
Peru
Libreria Cientifica y Tecnologica Universitaria SAC
Philippines
POLAND
ABE-IPS Sp.z o.o.
Afiliant P. Szalamacha i Wspolnicy sp.j. / Albertus.pl
Press Import Wydawnictv Naukowych sp.j.
Portugal
ROMANIA
Prems Librexim SRL
Callisto Comexim srl
PRIOR MEDIA GROUP
Romdidac
Russia
Logosphera / Logobook.ru
Internet Prodazhi / Setbook.net
IC Yagello Oleg Yurievich
Planeta Alians LLC
Ozon
ITD Perspektiva
MK-Periodika
KONEK
Bookhunter Ltd
Eposervis
Relod
Infra Inzheneria
Jupiter-Impex
Medlennie Knigi
Permkniga
SAUDI ARABIA
Al Shegrey for Publishing KSA
Dar Marabea Al Arab for Publishing & Distributing
Singapore
UBS Library Services Pte Ltd
Alkem Company
Putra Standards Pte. Ltd
Slovakia
Male Centrum Ltd.
Slovart G.T.G. GmbH
SOUTH AFRICA
SPAIN
Libreria Bosch
Los Andes Libros S.L.
Libreria Central Librera Ferrol S.L.
Ascra Distribucions, S.L.
Libreria Agricola de Jerez S.L.
Binario Libros S.L.
AXÓN Librería
Libreria Herrero S.A.
Llibreria Ali I Truc, S.L.
Puvill Libros S.A.
Libreria Medica Murciana
Libreria Pons SL
Libreria BioGea
Libreria Grafos
Dawson España
Latina Libros
Cauce Libros
La Panoplia Export S.L.
BuscaLibre España S.L.
SWITZERLAND
Taiwan
ARBERT INT'L BOOK CO., LTD.
China Publishers Services
GreenPo Books
Knowledge Book Co.
Unifacmanu
Bookone Cultural Books Co.
Chinmu Village Co., Ltd.
TUNISIA
Réseau Hachette Livre Diffusion
TURKEY
Caglayan Kitabevi-Tuncay Caglayan
Palme Publications and Bookstores
Asrin Bookstore Distribution and Marketing Limited Company
AC Bookstore
TEMPO YAYIN
URUGUAY
UNITED ARAB EMIRATES
UNITED KINGDOM
Amazon
Bertram Trading Ltd
Lambrick Enterprises
Book Depository
Mallory International Ltd (mainly for African market)
Archidemia
CBL Distribution Ltd
UNITED STATES
Cranbury International LLC
Complete Book & Media Supply
Reiter's Books
VIETNAM
Cultural Development Import and Export Co. (CDIMEX)