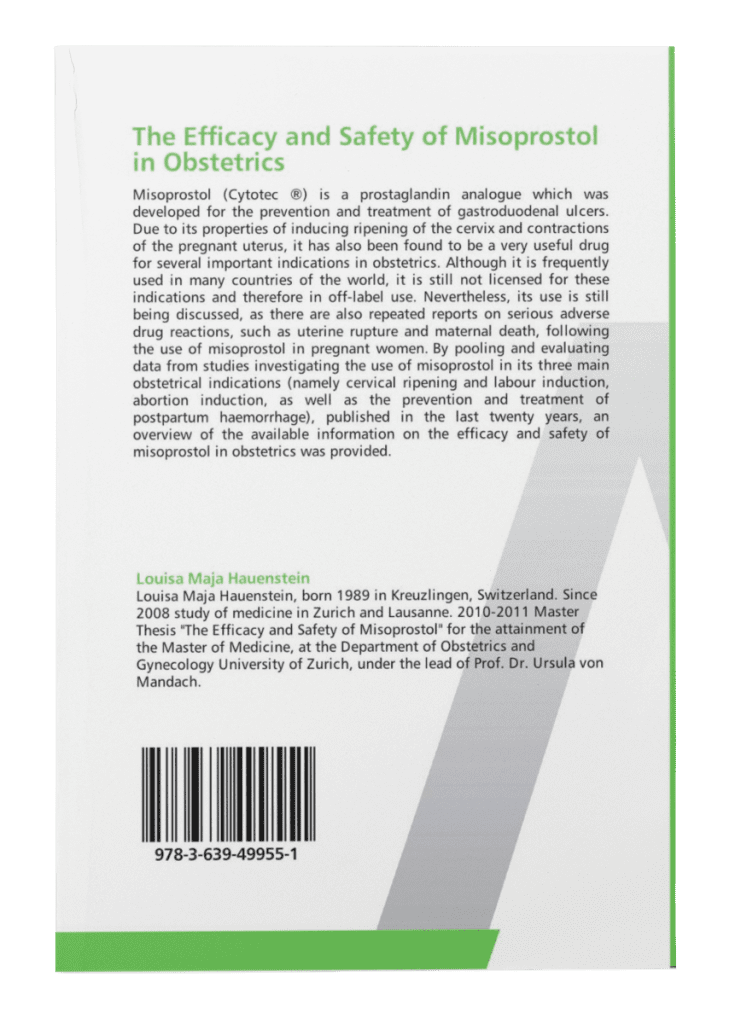 Misoprostol (Cytotec ®) is a prostaglandin analogue which was developed for the prevention and treatment of gastroduodenal ulcers. Due to its properties of inducing ripening of the cervix and contractions of the pregnant uterus, it has also been found to be a very useful drug for several important indications in obstetrics. Although it is frequently used in many countries of the world, it is still not licensed for these indications and therefore in off-label use. Nevertheless, its use is still being discussed, as there are also repeated reports on serious adverse drug reactions, such as uterine rupture and maternal death, following the use of misoprostol in pregnant women. By pooling and evaluating data from studies investigating the use of misoprostol in its three main obstetrical indications (namely cervical ripening and labour induction, abortion induction, as well as the prevention and treatment of postpartum haemorrhage), published in the last twenty years, an overview of the available information on the efficacy and safety of misoprostol in obstetrics was provided.
Louisa Maja Hauenstein, born 1989 in Kreuzlingen, Switzerland. Since 2008 study of medicine in Zurich and Lausanne. 2010-2011 Master Thesis "The Efficacy and Safety of Misoprostol" for the attainment of the Master of Medicine, at the Department of Obstetrics and Gynecology University of Zurich, under the lead of Prof. Dr. Ursula von Mandach.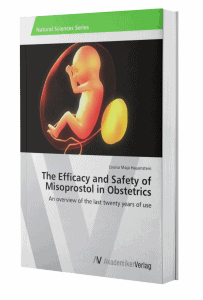 Yes, I want to buy this book at an reduced price!