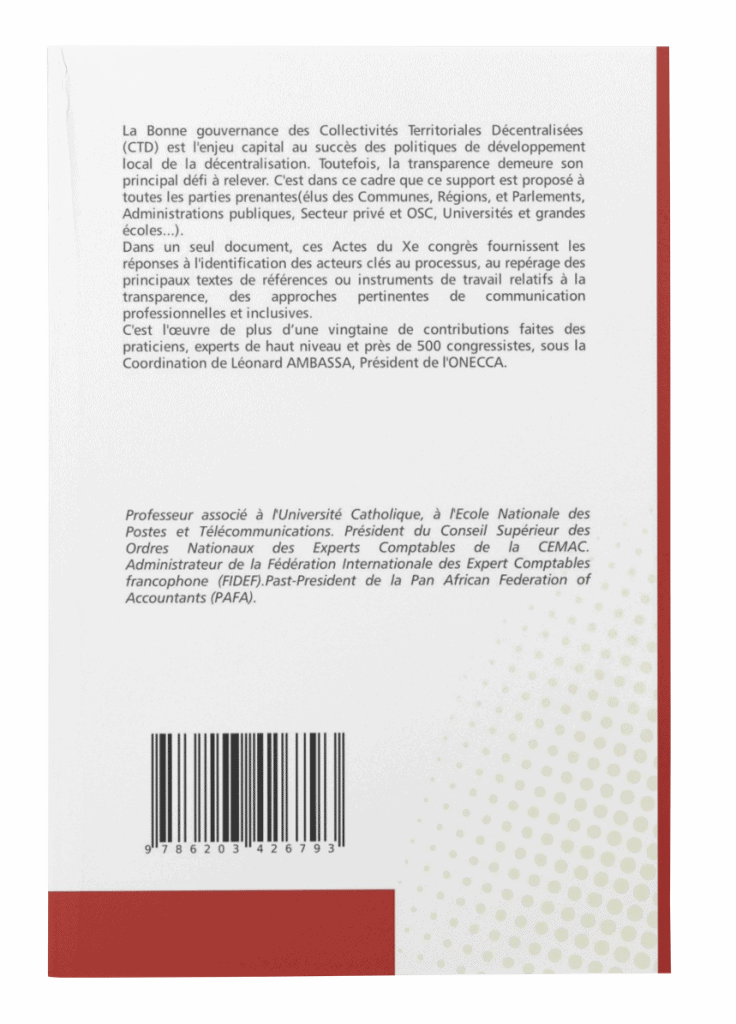 La Bonne gouvernance des Collectivités Territoriales Décentralisées (CTD) est l'enjeu capital au succès des politiques de développement local de la décentralisation. Toutefois, la transparence demeure son principal défi à relever. C'est dans ce cadre que ce support est proposé à toutes les parties prenantes(élus des Communes, Régions, et Parlements, Administrations publiques, Secteur privé et OSC, Universités et grandes écoles…). Dans un seul document, ces Actes du Xe congrès fournissent les réponses à l'identification des acteurs clés au processus, au repérage des principaux textes de références ou instruments de travail relatifs à la transparence, des approches pertinentes de communication professionnelles et inclusives. C'est l'œuvre de plus d'une vingtaine de contributions faites des praticiens, experts de haut niveau et près de 500 congressistes, sous la Coordination de Léonard AMBASSA, Président de l'ONECCA.
Professeur associé à l'Université Catholique, à l'Ecole Nationale des Postes et Télécommunications. Président du Conseil Supérieur des Ordres Nationaux des Experts Comptables de la CEMAC. Administrateur de la Fédération Internationale des Expert Comptables francophone (FIDEF).Past-President de la Pan African Federation of Accountants (PAFA).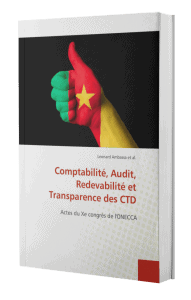 Yes, I want to buy this book at an reduced price!