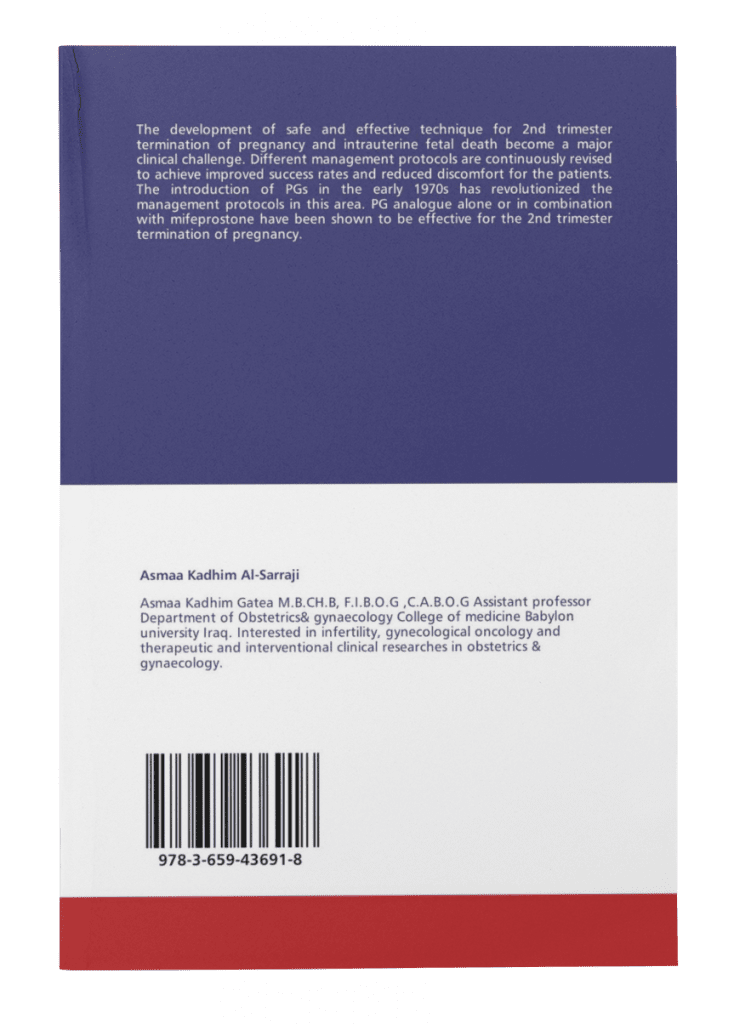 The development of safe and effective technique for 2nd trimester termination of pregnancy and intrauterine fetal death become a major clinical challenge. Different management protocols are continuously revised to achieve improved success rates and reduced discomfort for the patients. The introduction of PGs in the early 1970s has revolutionized the management protocols in this area. PG analogue alone or in combination with mifeprostone have been shown to be effective for the 2nd trimester termination of pregnancy.
Asmaa Kadhim Gatea M.B.CH.B, F.I.B.O.G ,C.A.B.O.G Assistant professor Department of Obstetrics& gynaecology College of medicine Babylon university Iraq. Interested in infertility, gynecological oncology and therapeutic and interventional clinical researches in obstetrics & gynaecology.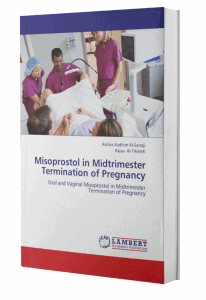 Yes, I want to buy this book at an reduced price!